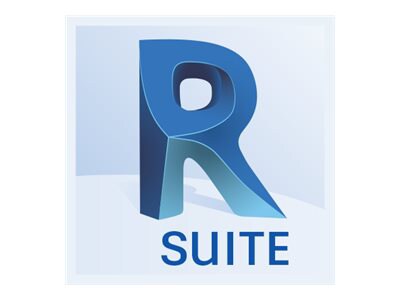 Software Details
Subscription Renewal (annual)
GOV
Win
View Tech Specs
Know your gear
In Autodesk Revit LT software, all design information is stored in a single, coordinated database, providing you the ability to instantly generate schedules, drawing sheets, 2D views, and 3D views directly from the model. Revisions to your design are automatically updated throughout every view. Improve Accuracy with Intelligent Components Autodesk Revit LT software uses families as the basis for representing all building components, including furniture, casework, doors, windows, walls, and more. You can build intelligence - such as height, width, cost, and materials - into families, turning them into parametric components.

Autodesk Revit LT software automatically manages iterative changes to your building model throughout the documentation process, helping to maintain a consistent representation of the building, improve drawing coordination, and reduce errors.

Experience fluid file exchange with project team members using other Autodesk Revit software applications. Autodesk Revit LT software is fully compatible with Autodesk Revit, Autodesk Revit Architecture, Autodesk Revit MEP, and Autodesk Revit Structure software, enabling you to exchange files with any firm that is on the Revit platform.

Produce designs in the DWG file format using Autodesk Revit LT software. The software supports the process most firms use to produce well organized and layered DWG files. Revit LT helps manage the export of model data to the appropriate layers, lines, patterns, and fonts, so you can ease interactions with stakeholders, and accelerate the design and documentation process.