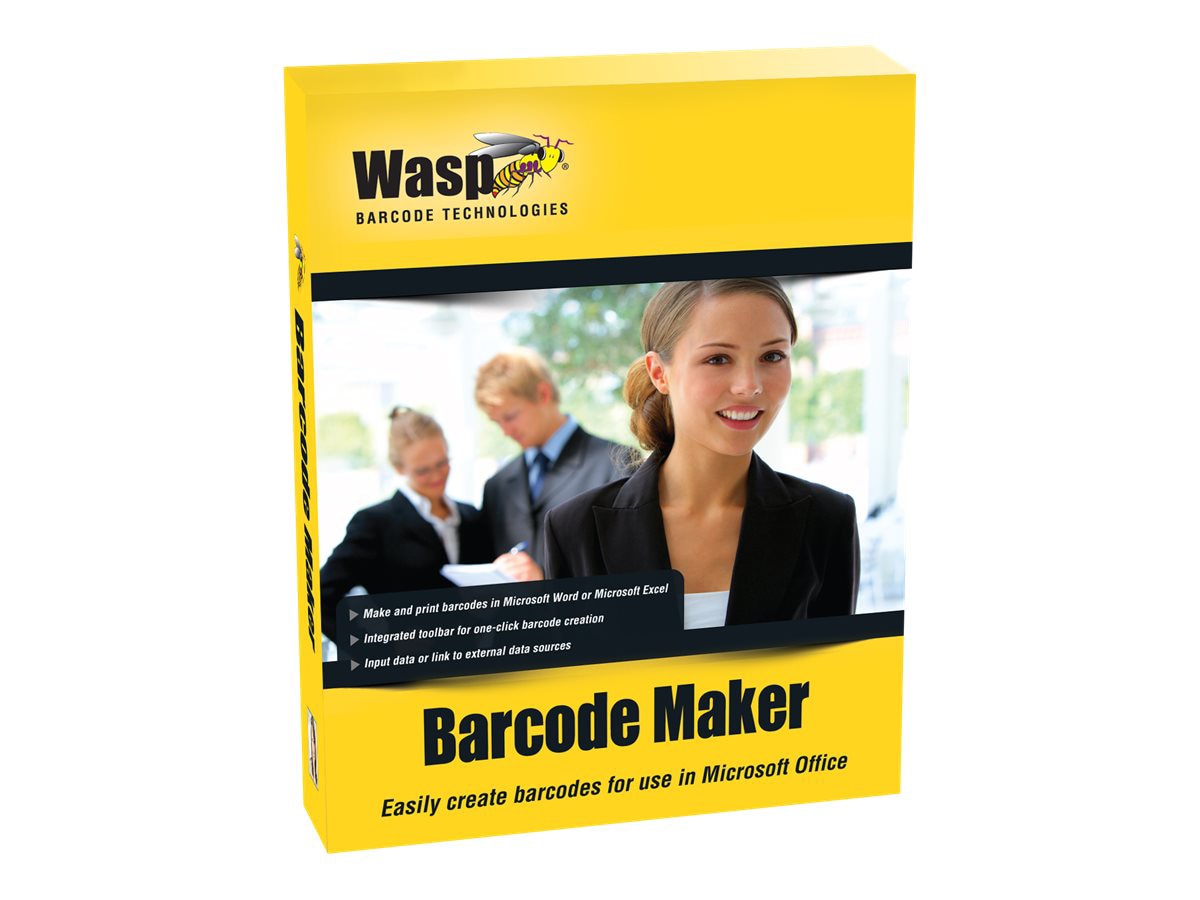 Know your gear
Easily create and print barcodes for Microsoft Office applications with Wasp BarcodeMaker. BarcodeMaker seamlessly integrates with Office programs to provide barcodes for Microsoft Word or barcodes for Microsoft Excel with the click of your mouse. Simply select the number or text, click on BarcodeMaker and instantly generate your barcode. Choose from over 13 different linear (1D) barcode symbologies, ideal for applications from warehousing and asset tracking to retail and general office.

BarcodeMaker is perfect for Office users who want to create barcodes for Microsoft Word and Excel. Easily add barcodes to a Word document and share the document, keeping the barcode intact. Create a mail merge with integrated barcodes. Use BarcodeMaker to rapidly create product barcode scan sheets or shadow books. Generate hundreds of barcodes in Excel by linking to underlying data.

BarcodeMaker makes barcode creation effortless, efficient, and easy. This barcode software program is loaded with features, presented in an intuitive, simple interface.

BarcodeMaker is the most recent update to barcode generation programs BarcodeFactory and Fontware.