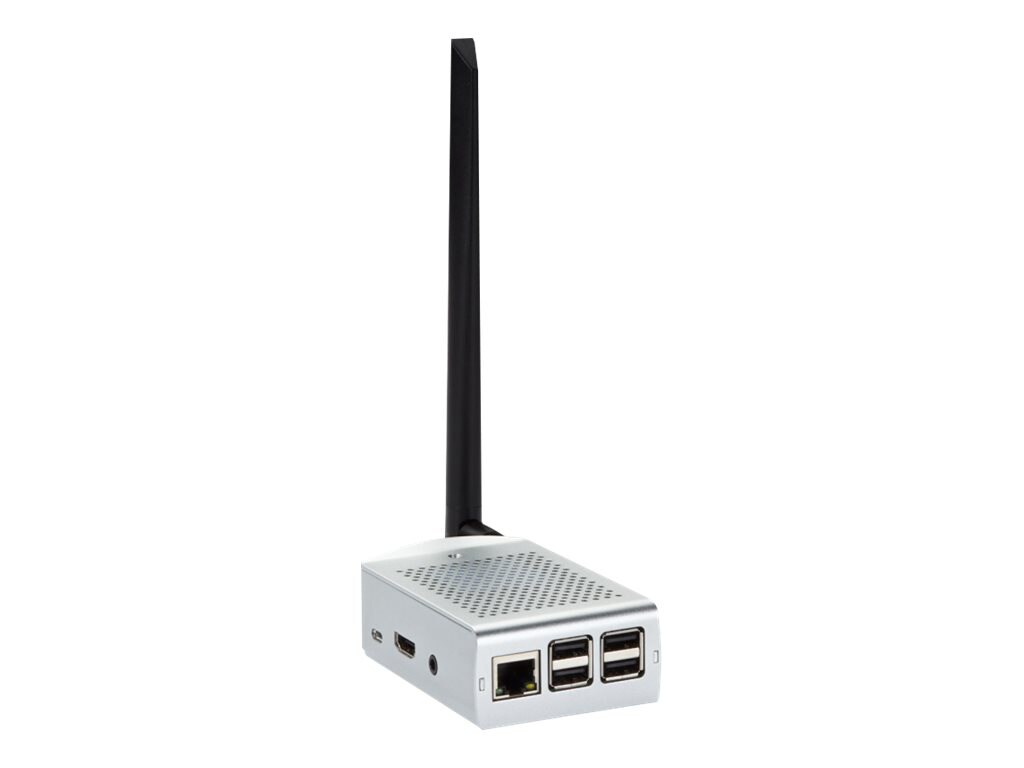 Quick tech specs
All-In-One-Box LoRaWAN gateway provides visualization and automation
Offers unique configuration options for actions and notifications
Works as an open platform with accessible SQL database
Access dashboards via HDMI output,from a Web Interface,or using ControlBridge
Uses physical (LoRaWAN) and virtual (SNMP/WGET/PING/Latency and more) sensors
Enables you to additionally control other WiFi sensors and actuators
Provides redundancy
Powered through PoE+ or USB
View All
Know your gear
AlertWerks AW3000 is an all-in-one-box LoRaWAN solution for wireless IoT applications. This is much more than competing gateways that upload data to a cloud service; it is a central unit that gives you full control via a web interface.
As an open platform, AW3000 enables you to use any LoRaWAN 1.0.x compatible sensor on the market. AW3000 has a very easy connect/join procedure to get LoRaWAN data from your sensor flowing into the system. Along with virtual sensors, actions, and notifications, you can also set up and use multiple dashboards.
LoRaWAN is a low-power wide-area network that is highly desirable for IoT environments. It works on sub-1-GHz frequencies using multiple modern technologies to transmit data wirelessly on a kilometer scale. This technology offers end-to-end encryption and security, assuring data protection.
As a Linux® device with an HDMI output and USB ports, the AW3000 can be directly connected to visualize data on the unit. The AW3000 boots into a graphical user interface, so there is no need for command-line editing or Linux knowledge.
AW3000 delivers highly customizable, interactive dashboards with drill-down functionality, world maps, floor plans, and more and all data is stored in an SQL database.
While available as a standalone IoT gateway to be implemented in a variety of user-defined environments, the AW3000 is also available in pre-configured bundles with a fixed number of sensors and dashboard designed specifically for the microbrewery, craft distillery, and craft winery environments.