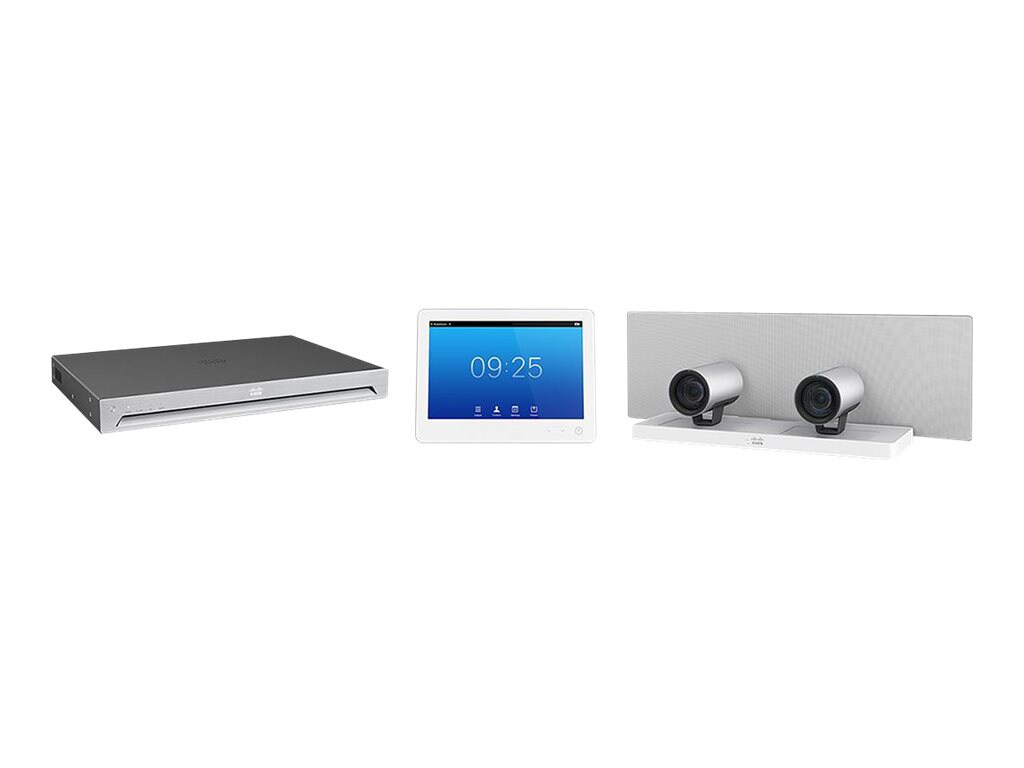 Quick tech specs
View All
Know your gear
The SX80 Codec is a powerful audio and video engine. It incorporates high-definition video collaboration applications into large meeting rooms, boardrooms, and purpose-built or vertical application rooms such as training, briefing, and demo rooms, and auditoriums. The SX80 delivers up to 1080p60 end-to-end high definition (HD) video. It offers industry-first support for H.265, which lays the foundation for future bandwidth efficiencies made possible by the standard. The codec offers a rich input and output set and flexible media engine. It supports three screens to help enable a variety of use cases adaptable to your specific needs.

Optimize your videoconferencing experience so you can see your customers, partners, and colleagues up close and personal, even when they are on the other side of the globe. The Cisco TelePresence SpeakerTrack 60 camera (SpeakerTrack 60) is an unparalleled dual-camera system that lets participants in a video meeting see the active speaker on the other end of a conference - in full view. It enables rich, spontaneous collaboration to help you manage costs, make decisions faster, improve customer intimacy, scale scarce resources, and speed products to market. In most videoconferences, the camera simply captures the whole meeting room, making all participants appear small, especially if the conference is held in a large meeting room. Having the active speaker always appear in full view provides an intimate, like-life experience that can be better than being there. Using two cameras that act independently, SpeakerTrack 60 quickly tracks and displays active speakers, switching between them in an instant. So meetings can progress fluidly, and speaker expressions and reactions are captured in real time.

Experience the unified user interface that enables you to access Cisco TelePresence intuitively. Make and manage video calls, share content, and access advanced features - all with the simple touch of a finger.