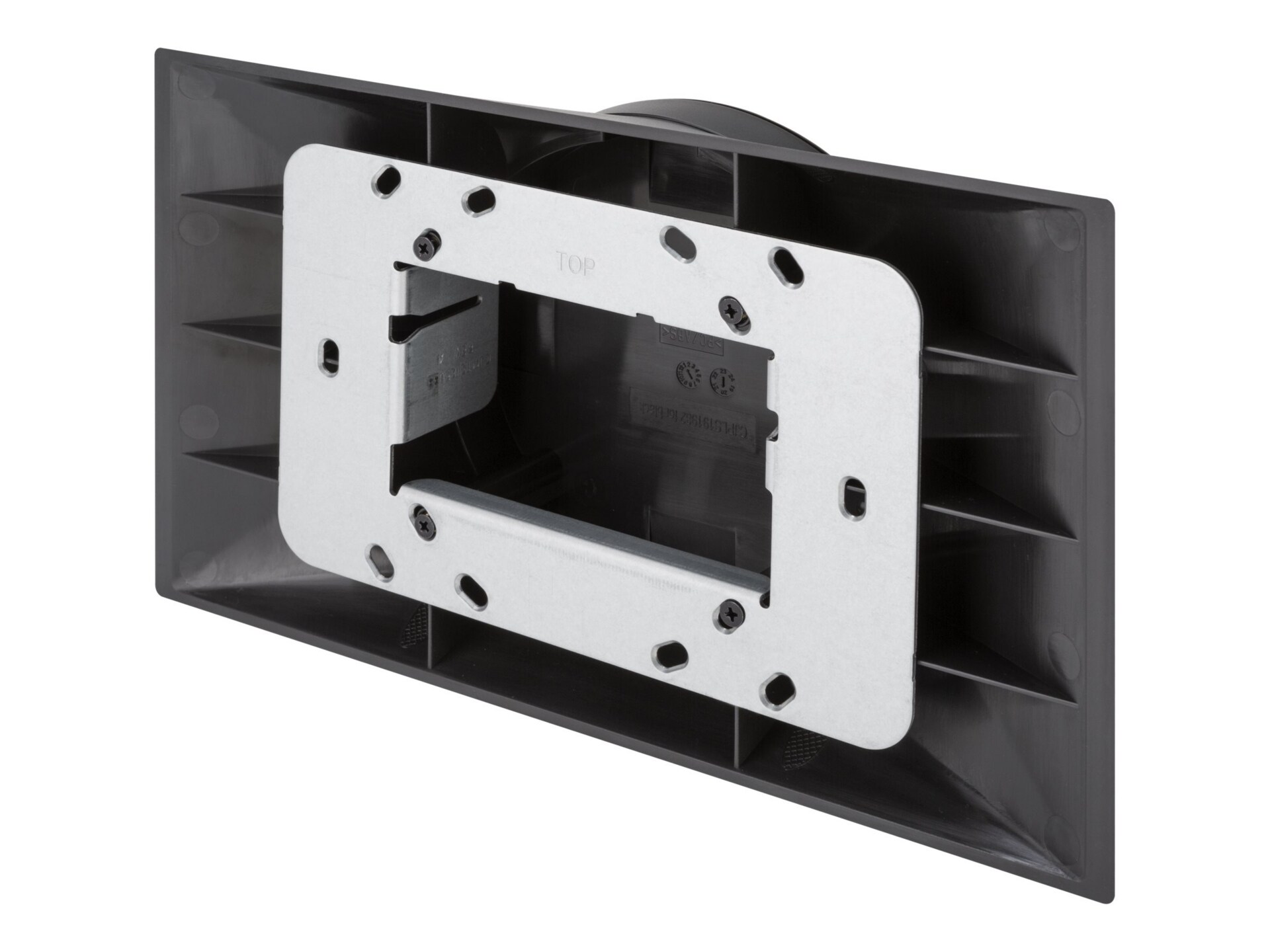 Quick tech specs
multisurface
plastic
surface mountable
for Crestron TS-1070-B-S
for touchscreen
smooth black
glass-mounted
View All
Know your gear
The TSW-1070-MSMK multisurface mount kit provides a versatile surface mounting solution for a TSW-1070 or TSS-1070 series touch screen. Using the multisurface mount kit, the touch screen can be mounted directly to glass, granite, marble, wood paneling, plaster, smooth masonry, or virtually any other flat surface. TSW-1070-MSMK is ideal for mounting at the entrance to a meeting space for room scheduling applications, and it is compatible with the TSW-1070-LB light bar to provide a clear indication of the room availability status.

The TSW-1070-MSMK attaches securely to a flat, smooth surface without screws using the included peel-and-stick adhesive rear housing. For a finished appearance when mounted to a transparent glass wall, an adhesive molded plastic cap is provided, which simply affixes to the opposite side of the glass behind the unit. Templates are provided for the MSMK and the plastic cap to help ensure that both are level and properly aligned with the surface.

The TSW-1070-MSMK comes complete with a self-adhering plastic raceway for use on smooth surfaces, which conceals cables running to the touch screen from the floor, ceiling, or an adjacent wall, pillar, or mullion. The raceway is paintable and is composed of three 3 ft (0.91 m) sections, as well as an assortment of elbows and couplings.

The TSW-1070-MSMK rear housing provides four cutout holes (on the top, bottom, and sides of the housing) for running concealed cables to the touch screen using the included adhesive-backed raceway. A plastic cover with an opening for the raceway is attached to the rear housing to conceal any unused cutouts.