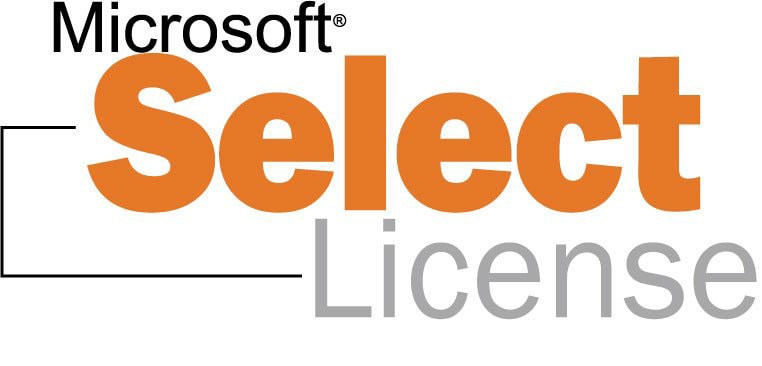 Microsoft Project Server - license & software assurance
Mfg.Part:

H22-00479-2
|
CDW Part:

631639
License & Software Assurance
1 Server
Select
EDU
All Languages
View Full
Microsoft Project Server - license & software assurance
Product Overview
Main Features
License & Software Assurance
1 Server
Select
EDU
All Languages
2 Years Remaining on Select Contract
Microsoft Project Server - license & software assurance
is rated out of
5
by
5
.
Rated

3

out of

5
by
Review2077
from
The division between the onsite work On the cloud of is something valuable. The tech support needs improvement.
What is our primary use case?Our primary use case would be to reset out projects online during the process and be able to use the Project Pro to run or exhibit projects which are already planned as part of the process of project management.How has it helped my organization?It improves the managing function with this product.What is most valuable?I think the division between the onsite work on the cloud of Microsoft Office is something valuable. It is used for consulting assignments. I think that people are more used to the Microsoft inner-workings. They use Excel, and the other Office products, so it is easily adaptable. In addition, it is easily used on mobile applications.For how long have I used the solution?One to three years.What do I think about the stability of the solution?I think stability is good but I think there's quite some amount of activity towards integration with SharePoint. So, the institution in terms of collaborating and sharing projects, I think that's something that needs to be worked on in the future.What do I think about the scalability of the solution?In terms of the performance, I think it's something that took a big toll on the service when a lot of people logged in finally, so that's something that can be improved in the future.How is customer service and technical support?They were good, but they took quite some time to resolve a ticket. We figured it out with our own tech support. The issue was a performance issue, so we could see our position taking a longer time to load because it would generally take three seconds. At the max, it was taking more than ten seconds for the application to load. Eventually, we got it resolved through a Microsoft tech service technician on-site.How was the initial setup?It was already implemented, but it had to be customized. We did some customization, along with some approvals along with the Share Point. So, it was a little more complex implementation. In terms of creating forms for users to log in with their information, as well as integrating Share Point with Project, we had to research how to create a flow between these two platforms. Initially, there were problems with the integration of the two.What's my experience with pricing, setup cost, and licensing?The licensing was procured before my involvement.Which other solutions did I evaluate?I know that there are other solutions in this realm. Gmail is one that others are using right now. They are the main competitor.People are still have the view that not many of these run through Microsoft project. A lot of these will be running through Agile, so that's the basic difference I've seen in terms of the competitions in my projects.What other advice do I have?I think this solution is a more scalable, so people now will start believing that Microsoft can also be used. The comfort of using Microsoft products, which is likely for most of the clients, is that they use Microsoft Office as their primary word processing or data processing tool. I think people have their trust in the Microsoft product line, so I think it's good to give them something because I think it's easier for them to adopt and implement.Disclaimer: I am a real user, and this review is based on my own experience and opinions.
Date published: 2018-11-22
Rated

3

out of

5
by
Oliver Chitsamatanga
from
Tracks time taken and budget status, but needs to be more user-friendly
What is our primary use case?We use it for managing our internal projects, for tracking the status and progress of our projects in terms of schedules - that they are delivered on time - and that the expenditure is controlled.How has it helped my organization?We are able to know what we are doing, how much we have spent, how much time we've taken, and it tells us how much money is left for the project. It also tells us whether we are below or above our expenditures, whether we are below or above our budget.What is most valuable?The graphical scheduling feature is very important for us.What needs improvement?It has to be more user-friendly. For instance, there should be some assistance, like when you go to certain sites, people pop up and say, "Can we help you? What are you looking for?" It's not interactive enough.What do I think about the stability of the solution?The stability is fine for our purposes.What do I think about the scalability of the solution?Because our projects are medium size, it's capable of dealing with the details that we require. It's able to capture the critical details that we require at every stage.How was the initial setup?Setting up is not that difficult.What other advice do I have?It's a good solution but it does have limitations, as I said: The real-time interactions with the user are absent. That is the only issue that I would mention. Otherwise, I would recommend it.The most important criteria when selecting a vendor are that the product has to meet the budget. It has to be something we are able to afford and also it should address our specific needs.I would rate it at seven out of 10 because it meets most of our requirements. And judging from the stakeholder's response, they are pretty happy with what we have been giving them as presentations.Disclaimer: I am a real user, and this review is based on my own experience and opinions.
Date published: 2018-11-12
Rated

4

out of

5
by
Roman Nedzelsky MVP
from
It links company strategy with each project and provides an overview of portfolio projects showing resource, budget and forecast perspectives.
Valuable Features:From my point of view, there are many features that are valuable for portfolio management, such as linking between company strategy and each project, resource management, overview of portfolio projects and their separate parameters for resources, budgeting and forecasting perspectives.I also mostly use resource allocation and resource assignments to see an overview of separate resources and specific project allocation.Improvements to My Organization:After implementing this product, the biggest improvement was with timesheet compliance with company rules, because resources had to write their allocation and time spent on each project, along with tasks across many projects. In addition, resources also had to fill in their non-project time such as administration and vacation. When they submitted their final timesheet, project managers of separate projects had to approve the specific time spent on their project and team leads approved the non-project time. After implementing this product, all project schedules were automatically actualized. This kind of automation was really helpful.Another improvement was related to project portfolios and the initial decision regarding which new project to start at the moment and which projects should be postponed or canceled for strategic reasons.Room for Improvement:There is definitely room for improvement with the algorithms that are used for resource allocation. There should be options for using generic algorithms or multi-objective generic algorithms with more inputs from the resource and the HR department. This should really improve the way resources are allocated to separate project tasks. At the moment, there are parameters such as resource allocation, personal calendar and availability of resource. Also the role or added primary skill of resource, but nothing else.Use of Solution:I used this product at my previous two jobs/companies, and I also have been implementing this product since version 2007 to different customers for almost six years, together with configuration, integration and training.Deployment Issues:There are no issues with deployment when the implementation company realizes what the deployment needs as prerequisites and which steps need to be done during the process. There are also many best practices, as well. Of course, they should take into consideration many issues related to security, to database maintenance and to resources, as well.I also had some issues with patch management, where clients have different versions of operating systems, Microsoft Office, Project Professional, etc. There needs to be some rules and policies, as in every other information system implementation.Stability Issues:I have not encountered any stability issues. I always had patch management policies and all the issues were with SharePoint Server Platform or with Project Server Queue, but this weren't stability issues. JScalability Issues:I have not encountered any scalability issues.Technical Support:Well, the Project Server product isn't often installed to be honest and there aren't many people with deep-dive knowledge, so many times we use Google searches for troubleshooting.Previous Solutions:I did not previously use a different solution. Some customers use Excel to drive projects, some of them use Primavera or some cloud-based products like Trilio, etc.Initial Setup:Initial setup was complex from the point of view of the complete implementation. Setup of the product from the installation point of view was simple, because it is only an add-on for SharePoint Server. In SharePoint Server 2016, Project Server is only a new service, which can be turned on or off.Implementation Team:I work for a reseller as the Head of the Microsoft Department and as the Principal Architect. The level of expertise on my team is good JROI:If there processes already exist in the company, let's say 1-1.5 year ROI; otherwise, about three years.Cost and Licensing Advice:Well, for the on-premise version, there are only CAL licences, not any other types, so you only need to buy a Project Server licence and then CAL licences for access. Important and often problematic are licences for SQL Server, or Windows Server (the domain controller is important).Other Solutions Considered:Before choosing this product, I did not evaluate other options.Disclaimer: My company has a business relationship with this vendor other than being a customer:My company is a system integrator and Silver Microsoft Partner.
Date published: 2016-11-17
Rated

5

out of

5
by
Bernabe Torres Campo
from
It also helps each of our business groups with maintaining transparency and to keep track of projects and tasks.
Valuable Features:There are a few valuable features for us, including the dashboards, the reports it can generate, the projects function, and the timeline feature.Improvements to My Organization:It's certainly increased our productivity. It also helps each of our business groups with maintaining transparency and to keep track of projects and tasks. We're able to share information with each other as well.Room for Improvement:There are formatting issues that haven't been resolved. This needs improvement as it's annoying.Deployment Issues:We haven't had any issues with deployment.Stability Issues:We haven't had issues with stability.Scalability Issues:We haven't had issues with scalability.Disclaimer: I am a real user, and this review is based on my own experience and opinions.
Date published: 2016-03-18
Rated

4

out of

5
by
Omar Salas Lieves
from
It helped standardize project management practices, but it should be made easier for integration to the existing portfolios.
Valuable Features:It provides us with complete visibility of resource allocation on a global team.Improvements to My Organization:It forced the organization to implement standard project management practices.Room for Improvement:Make transitions easier to implement, e.g. if a new portfolio comesalong, it should be easy to integrate to the existing portfolios.Use of Solution:I've used it for less than one year.Deployment Issues:No issues encountered.Stability Issues:No issues encountered.Scalability Issues:No issues encountered.Customer Service:It's good.Technical Support:It's good.Previous Solutions:No previous solution was used.Implementation Team:We used a vendor team.ROI:We've not measured it.Other Solutions Considered:We also looked at SAP PPM.Other Advice:Plan, plan, plan. Make sure you understand your organizational needsand you know the process forward and backwards. The software is just atool, if you do not understand what you're fixing, there is no way thesoftware will help.Disclaimer: I am a real user, and this review is based on my own experience and opinions.
Date published: 2015-09-14