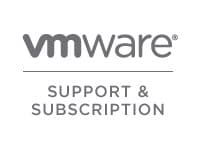 Know your gear
vFabric tc Server, the best place to build and run Java Spring applications, provides enterprise users with the lightweight server they want paired with the operational management, advanced diagnostics, and mission-critical support capabilities businesses need. Designed to be a drop-in replacement for Apache Tomcat, vFabric tc Server ensures a seamless migration path for existing custom-built and commercial software applications already certified for Tomcat.

vFabric tc Server's built-in Spring instrumentation accelerates development and deployment by as much as 50% over traditional JEE servers. This 100% Apache Tomcat compatible enterprise application server is engineered for Spring and purpose-built for VMware vSphere virtualization.

vFabric tc Server provides a lean platform for running modern applications and is ideally suited for the virtualized datacenter. Thanks to its very small footprint and lean approach, vFabric tc Server typically requires significantly less computing resources compared with typical application servers, enabling greater application server density within a virtual environment. An integrated experience with VMware tools means applications can be easily deployed and managed.

With its native Spring Instrumentation, vFabric tc Server enables fine-grained monitoring of deployed applications and unparalleled visibility into the execution of Spring-powered applications. Built-in advanced application management and reporting for Spring applications enpowers the application operator with the top-down insight required to ensure Spring applications are performing as expected.

Technical Support, 12 Hours/Day, per published Business Hours, Mon. thru Fri.
Contact Sales Assistance
(800) 808-4239
,
Monday-Friday 7am-7:30pm CT
Software Details
Term License (3 years) + 3 Years VMware Basic Support & Subscription Service
volume
Linux
Mac
HP-UX
FreeBSD
1 processor (up to 6 cores)
Tier 1 (1-200)
Win
AIX
Solaris
View Tech Specs