How K–12 Schools Can Future Proof Their Technology Solutions
The Lincoln Academy proactively plans for the IT needs of students and teachers in the years to come.
If the COVID-19 pandemic has taught K–12 schools anything, it's that circumstances can change quickly — and that technology can play a big role in adjusting. 
But pandemics recede, and schools continue to teach students. What lessons will K–12 districts learn from the past two years? If they're like The Lincoln Academy, a new K–12 public charter school in Beloit, Wis., they learn to prepare for the future — not necessarily for the next health emergency, but for anything that could affect how they deliver quality education: curriculum changes, larger class sizes, student tastes, innovative pedagogies, new technologies, you name it.
In my role working with K–12 schools, I've started to see a trend toward proactive (rather than reactive) planning for technology, which has positioned many schools for whatever change is ahead. Just a few years ago, this kind of posture would have been hard to achieve, but evolving technology has made it possible.
When CDW Education engaged with The Lincoln Academy to outfit its new school with technology, the building didn't exist. The pandemic was raging, and supply chains for IT equipment were strained. Still, throughout the process, the team at The Lincoln Academy focused not only on the  immediate need to finish the school and open it to students in little more than a year, but also on what the school would require five-plus years down the road.
There were two main reasons for this. First, school leaders knew they would be growing the student population in waves, welcoming a few new grades each year until they reached capacity. The technology infrastructure had to support a student population that would nearly double. Second, The Lincoln Academy had a specific vision for how it would serve its scholars. Conceived in part to augment the local community's development of skilled, educated workers, the charter school was designed to include various specialty labs — computer science, robotics, media arts, agriculture, medical services and more — where students would engage in active, group learning.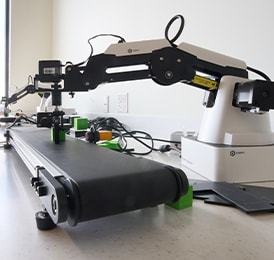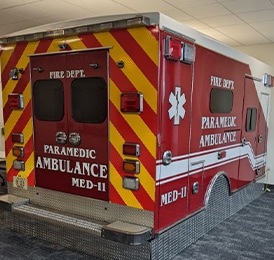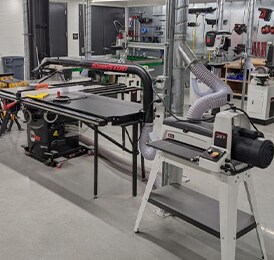 Certainly, a greenfield school project is a technological blank slate, but many of the solutions The Lincoln Academy adopted could help existing K–12 schools position teachers and students for the future. For example:
Ubiquitous Wi-Fi: As more schools achieve one-to-one computing and integrate more online curricula, learning tools can be used anywhere. Teachers in a classroom can call up new, innovative lessons from the web or bring in guest experts via videoconference.

Cloud-managed networks: When it's time to refresh a school's IT infrastructure, it makes sense to opt for a network design that minimizes the number of physical devices required in a building while easing the task of management. The Lincoln Academy has an IT staff of one. Its cloud-managed network is controlled from a single screen and flexible enough to handle the network traffic the school expects when it reaches full capacity.

Collaborative displays: Instead of projectors and interactive whiteboards — what might be considered typical classroom display technology — The Lincoln Academy chose to place cost-effective flat-panel TVs in every room (some rooms have more than one). Each flat-panel has a wireless Airtame 2 plug-and-play adapter, which allows teachers and students to share content from their Chromebooks directly to any screen. Not only does this solution allow for great collaboration, it also enables teachers to move freely through a learning space while ensuring that all students can see and engage with the content.
Today's technology solutions can make K–12 schools adaptable in much the way many businesses and universities are. That's a big change itself, and one that supports the tools teachers and students need to be successful tomorrow.