About Hewlett Packard Enterprise
Spanning the cloud to the data center to workplace applications, Hewlett Packard Enterprise's technology and services help customers around the world make IT more efficient, more productive and more secure.

---
A New Compute Experience
Experience a new generation of capabilities powered by Gen10 servers that offer customers the ability to accelerate applications and business insights.
---
Redefine the Server
HPE servers help to lower the cost of building on-premises IT solutions without sacrificing security and ease of use.
HPE Nimble Storage
See how HPE Nimble Storage leverages predictive flash storage to bring greater efficiency to your organization.
---
Upgrade Your Storage
Upgrade your storage systems today and get paid for it through Hewlett Packard Enterprise and CDW.
---
Predictive the New Requirement for Virtualized Infrastructure
See how HPE is an industry leader in all-flash storage capacity efficiency with its next generation HPE Nimble Storage platform tripling all-flash value.
Accelerate Business and Simplify IT
HPE 3Par StoreServ 8000 is all-flash storage that delivers the performance advantages of a purpose-built, flash-optimized architecture without compromising resiliency, data services or data mobility.
---
Eliminate Compromise with the HPE 3PAR StoreServ Family
Learn more about how HPE's 3PAR StoreServ storage with a flash-optimized architecture includes the benefits of modular design while eliminating price premiums and performance bottlenecks.
HPE Hybrid IT
Modern workloads continue to be deployed to the cloud. See how HPE Hybrid IT can transform your business with cloud migration and management solutions.
---
Upgrade Infrastructure to HPE SimpliVity
Learn more about the benefits of upgrading and converging your infrastructure with HPE SimpliVity.

HPE GreenLake Flex Capacity
HPE GreenLake Flex Capacity is a pay-per-use, consumption-based model of hybrid IT and combines on-demand and on-premises IT.
Cloud Flexibility On-Premises
Gain the flexibility of the public cloud on-premises with consumption-based and flexible IT solutions from HPE GreenLake's pay-per-use model.
An IT Consumption-Based Model
HPE GreenLake focuses on outcome-based consumption while radically simplifying IT and freeing up resources.
---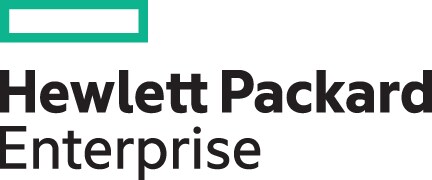 ---