About Microsoft 
Microsoft develops, manufactures, licenses, supports and sells computer software, electronics and personal computers. Through its vision of a mobile-first, cloud-first world, Microsoft builds platforms and productivity services. 
---
Help Empower Your Employees to Work Remotely
Get enhanced privacy and security features with new devices with Windows 10 Pro, Microsoft 365 and the Intel vPro® platform.
Microsoft Surface
Whether you're a startup or global enterprise with offices around the world, Surface can help you stay ahead — anytime, anywhere. 
---
Surface Hub 2S
Some of the most productive work happens when you can harness the collective knowledge and skills of a group. When you bring the right backgrounds and experience together, suddenly the most challenging problems feel like they can be solved. That's why Microsoft created Surface Hub 2S: to unlock the power of the group.  
Collaboration for the Modern Workplace

Microsoft Surface Hub 2S integrates beautifully into the modern workplace, enabling productivity in any space where people come together to get things done, from large conference rooms to informal huddle spaces to offices.
The thin and lightweight design, Teams and Skype for Business integration and new apps like Microsoft Whiteboard empowers teamwork. Optimize any workspace for collaboration with the Microsoft Surface Hub 2S.
We Get that Your Business is Everywhere
Together, Microsoft and CDW can help you orchestrate a solution that delivers the mobility and productivity your business needs. 
---
Unbox. Log In. Take Off.
Windows Autopilot lets you quickly and easily set up your Windows devices in minutes with just a few simple clicks.  
---
We Get How to Solve the Complexities of Cloud Collaboration
The Microsoft Teams Voice and Meetings with Adoption service will provide the necessary support to make your organization's transition to real-time communications in Microsoft Teams as seamless and effective as possible.
Microsoft Office and CDW•G
See how CDW•G and Microsoft can give you the tools your organization needs, all in one place.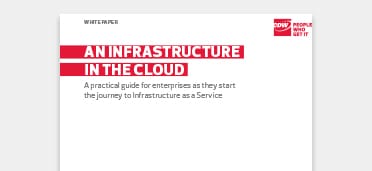 An Infrastructure in the Cloud
It's increasingly vital that enterprise IT decision-makers understand the potential advantages of utilizing IaaS solutions such as Microsoft Azure.