About Microsoft 
Microsoft develops, manufactures, licenses, supports and sells computer software, electronics and personal computers. Through its vision of a mobile-first, cloud-first world, it builds best-in-class platforms and productivity services with the goal of empowering people to achieve more.
---
CDW•G is Now an Azure Expert Managed Service Provider (MSP)
Reaching Microsoft Azure Expert Managed Service Provider status highlights our growing expertise in the cloud journey, and demonstrates just how hard we work for our customers.
Microsoft Azure
Azure tools, pre-built templates and managed services make it easier to build and manage enterprise and mobile apps faster. Azure easily integrates with your existing IT environment  so your assets stay secure and right where you need them.
Azure Video Library
Explore business options available through CDW•G and Microsoft in these videos, featuring the functionality and capabilities of the Azure White Glove Service.
---
CDW•G Azure Services
View the latest Azure offerings to help you migrate your data center and read up on new Azure capabilities for storage and Microsoft Azure Jumpstart.
Azure Customer Success Stories
Restaurant Industry
A leading Texas food service customer was looking to sync their data from an on-prem data configuration into Azure Files.
Healthcare Organization
A leading integrated healthcare delivery system was looking to partner with CDW again after the successful completion of their network economic assessment. 
Manufacturing Organization
This manufacturing organization looked to leverage Microsoft Azure as a public cloud platform to meet the ongoing demands of a business-critical application.
M365 CISO Workshop
The Microsoft 365 CISO Security Workshop focuses on learning your organization's unique needs and develops a strategic plan based on approaches recommended by Microsoft experts. 
---
How Window Virtual Desktop Supports Remote Working
Working from home creates many challenges to delivering apps and data to those remote users. This blog will walk you through some of those specific challenges and then propose some possible solutions
---
Technology Drives Teamwork
At Michigan Farm Bureau, employees relied on clunky, outdated processes to share information back and forth until the recent introduction of new collaboration tools from Microsoft.
---
Productivity
Run your business more easily with Office 365. Get everything you need to get work done anytime, anywhere, with Windows 10 providing the ultimate collaboration playground.
Microsoft Teams Essentials and Adoption
CDW•G has the right people and experience to help set your organization on the right path to adopting Microsoft Teams.
---
Teams Voice and Meetings with Adoption
This CDW•G service will provide the necessary support to make your organization's transition to real-time communications in Microsoft Teams as seamless and effective as possible.
---
Microsoft Office 365 Best Practices Assessment
This offering will assist your organization in validating your existing Microsoft Office 365 deployment to document and ensure the current environment has been configured to industry best practices. 
Microsoft 365 Security Assessment
Maximize the benefits of Microsoft 365 by performing a security assessment of your current environment.
Microsoft Enterprise Mobility Pilot
Provide easy, secure access to any device. Let CDW design an Enterprise Mobility Pilot so you can deploy a complete solution, worry free.
Microsoft Windows Autopilot
Let CDW assist you with deployment of Microsoft Windows Autopilot, which includes Microsoft Intune and Azure Active Directory Premium.
---
Windows 10
Windows 10 is designed to be compatible with the hardware, software and peripherals you already own. Always-enabled updates keep you current on features and security for the supported lifetime of your device.
Windows 10 Enterprise E5 Plans
CDW•G's Windows 10 Enterprise E5 subscription includes a dedicated Account Manager, 24/7 support and data migration services.
---
Windows 7 Extended Security Updates (ESU) From CDW•G
Windows 7 ESU from CDW•G allows you to stay secure with continued security updates from Microsoft on Windows 7 devices.
---
Microsoft Windows 10 Management
CDW will help you make the right decisions and provide education on Windows 10 and how to take advantage of its new features.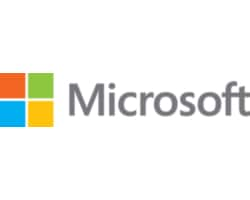 CDW•G and Microsoft Solutions
Hear how CDW•G helps you adopt, implement and maximize your Microsoft solutions investments.
Boost Productivity With User Focus
Learn how focusing on your users can help achieve major productivity gains and digital transformation.
Get Control of Your Azure
The public cloud is ever-changing and disrupting traditional security and cost-management practices.
---

---