SUSE Truly Open Source Solutions
Avoid vendor lock-in and innovate everywhere with the power of interoperable open source.
SUSE Linux, Kubernetes and Edge Solutions
SUSE can support your cloud-native journey and help you achieve your digital transformation goals from the data center, to the cloud, to the edge and beyond.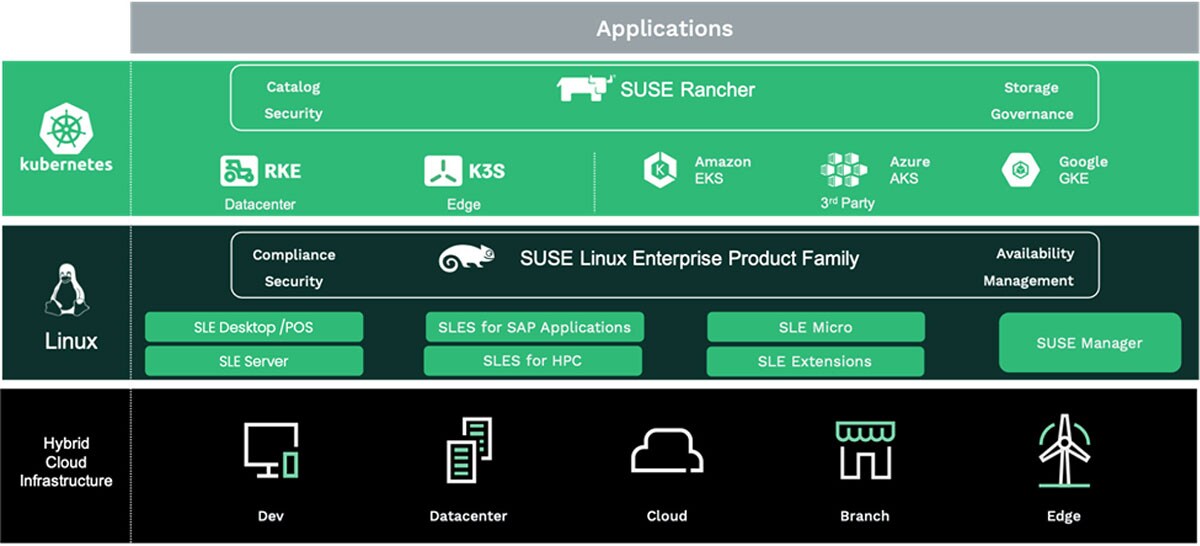 The SUSE Product Portfolio
The SUSE Product Portfolio gives your business greater control and flexibility.  As a pioneer in open-source software,  SUSE provides comprehensive solutions for hybrid cloud IT, cloud-native transformation and IT operations at the edge.
One Platform for Kubernetes Management
Enable your DevOps team with SUSE Rancher, a complete software stack for teams adopting containers. It addresses the operational and security challenges of managing multiple Kubernetes clusters while providing integrated tools for running containerized workloads.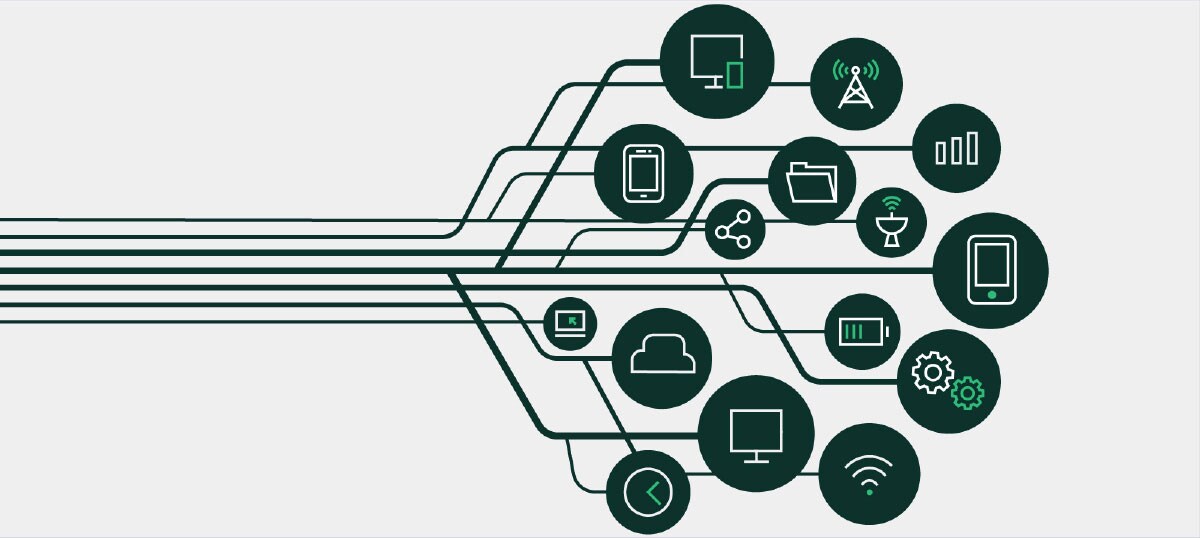 Guide to Edge Computing in a Cloud Native World
An edge solution needs to accommodate growth from 10s to 100s to 1000s and beyond, but the challenge quickly becomes one of "Management at Scale". We'll show you how you can have full life cycle management for the Edge.
Together, SUSE and CDW are offering a suite of sophisticated cloud management solutions to optimize your business. 
CDW and SUSE can orchestrate a digital transformation strategy that helps you leverage all the new data
that IoT provides.
Do you know what to consider before working
in the hybrid cloud with a SUSE solution?
CDW can point you in the right direction.
Enhance your organizational processes by optimizing tools and infrastructure across departments and disciplines
with CDW and SUSE.
Call
800.808.4239

to contact us about SUSE solutions now.
Call
800.808.4239

to contact us about SUSE solutions now.