Small Business Technology Solutions
Whether your small business is just starting out or has been helping customers for years, determining the right technology solution to keep your business moving forward is critical. When it comes to small business, it's important to maximize your technology resources. CDW can help you achieve just that with a combination of solutions, services, and technology product offerings that enable your small business to run efficiently and improve business outcomes ─ and we can scale to stay within your business's budget.
White Paper: Modern Collaboration Technology Improves Business Outcomes
Power your small business with the right technology and custom solutions to keep your company running smoothly and maximize your business's potential.
Connect with a Small Business IT expert today.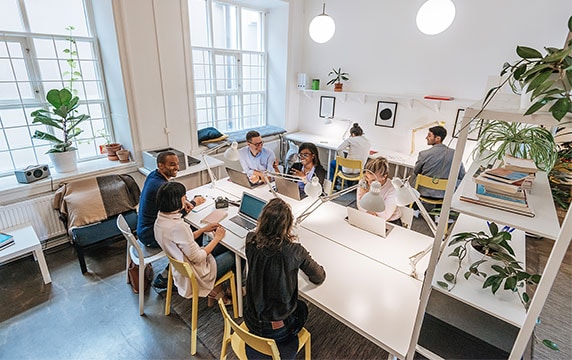 Custom IT Solutions for Small Businesses
As a small business, it's imperative to determine the best ways to leverage technology to expedite processes and improve business outcomes. Whether it's enhancing security, outsourcing IT support, or working with an expert to build a cloud platform just for your business, CDW's Amplified Services can consult with you to deliver on precisely what you need.
Explore CDW's Small Business Technology Webinar Series
Learn more about the newly launched complimentary Small Business technology virtual events.
Solutions for Small Businesses to Work From Anywhere
Facilitating a productive hybrid work environment, in which employees can work in an office, from their homes, or remotely is more important than ever for small businesses. In order to remain agile, maximize the use of resources, and stay connected to employees, consider the infrastructure and tools your business needs to enable effective collaboration and maintain productivity from anywhere. The ability to work from anywhere is here, and CDW can work with your business on a custom hybrid office solution that meets your unique needs and fits your budget.
Explore: Solutions to Work From Anywhere
Productivity Solutions for Small Businesses
When it comes to running a small business, making the most of time and resources is critical. Consider technology solutions that increase productivity and aid in automating routine business tasks. Complete productivity solutions can power your business with tools that enable collaboration and efficiency.
Microsoft Teams makes meetings more easier, effective, and flexible by allowing your employees to meet from anywhere, share files across multiple devices, and real-time collaboration. Unlike other standalone chat platforms that require you to open new windows or start up several applications to get a meeting going, Microsoft Teams has everything you need in one place. 
Microsoft 365 offers a suite of complementary solutions for business that includes rapid migration and round-the-clock support. Microsoft 365's suite of offerings makes sure your company's data stays secure and that your employees stay productive.
Small Business Cybersecurity
With small businesses now particularly vulnerable to cyberthreats and potential ransomware attacks, it's more important than ever to ramp up cybersecurity efforts. Small businesses should take a proactive approach to security. To protect your business's valuable information and customer data, consider cybersecurity solutions that guard against these potential vulnerabilities. Whether you're looking for a web or email security solution or regular monitoring of your sensitive data, CDW can partner with you to ensure your information stays secure.
CDW Small Business Cybersecurity Featured Partners
As your small business continues to grow, your core security, networking and collaboration tools need to expand and grow too. CDW and Cisco Meraki can work with you to design networking and security solutions that meet your business needs and protect your customer, business and financial data.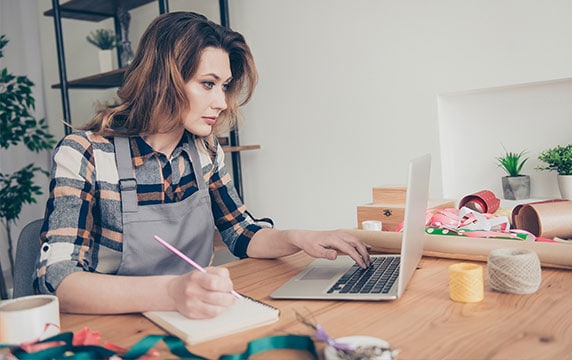 Public Cloud Solutions for Small Businesses
Now more than ever, it can be challenging for small businesses to implement and manage cloud solutions in an increasingly complex landscape of cloud environment options. Public cloud offerings can enable small businesses to save time and money by storing critical data online, maximizing the use of cloud resources. CDW can partner with your business to design, deliver and manage a flexible solution tailored to your needs—including multi-cloud options that can be created just for you. We have long-standing relationships with Azure, Amazon Web Services and Google Cloud Platform to power your public cloud needs, as well as next-generation backup providers like Veeam to ensure that your valuable data is never lost.
Explore: CDW's Infrastructure Services for Your Small Business
Get started with a custom technology solution for your Small Business today.
Connect with a Small Business IT expert today.