SIMPLIC

IT

Y
CDW Configuration Services simplify technology deployment with IT custom-built and shipped for your needs.

Unbox Your Tech and Go with CDW Configuration Services
When it comes to technology, there's no one-size-fits-all solution. So before your new equipment is ready to go, it needs to be configured to your needs. Without the right help, this takes time and slows deployment.
At CDW, we can pre-configure your technology so it's ready to go right out of the box. Our highly trained and experienced technicians will customize your technology to your organization's unique needs and test each piece of equipment to ensure everything is working as it should before it reaches your hands. Your team saves valuable time and avoids the headaches that can come with configuration.
Give us a call at 800.800.4239 to learn more.
CDW Configuration Services in Action
See What Our Configuration Services Can Do for You


IT teams face constant pressure to increase productivity while keeping costs low. That's why CDW is with you every step of the way, from assessing your environment and long-term objectives to designing and implementing a custom solution to meet your needs. We offer a wide variety of configuration services to make IT implementations easier and help you meet the demands of your business, including project management oversight — a vital service for large deployments.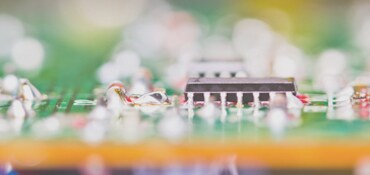 Hardware Configuration
CDW's highly trained and certified technicians can configure your hardware before it ships. There's no downtime, wasted resources or need to hire outside consultants. We'll help you save time and money with the configuration solution that meets your needs, including:
End-user hardware installations, including desktops, laptops and printers
Pre-shipment configuration for server and storage equipment
Remote configuration for networking and storage equipment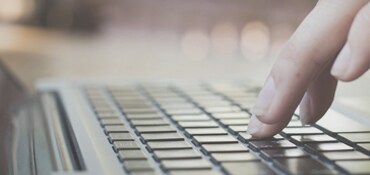 Software Configuration Management and Computer Imaging
We can configure your operating system, custom BIOS and/or software settings to any piece of equipment before shipment. By letting us handle repetitive software configurations before your order ships, you'll save time with new system rollouts. We offer:
Computer imaging services: We can preload your custom images onto systems before they ship.
VPN configuration services: With a static IP address and proprietary VPN connection, you can update images on the fly.
iOS and Android configuration: We'll customize your iPad or Android deployments by loading apps, settings or customized content.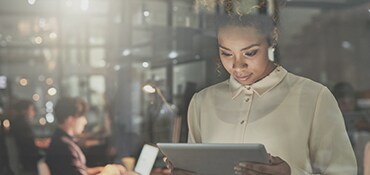 Custom Turnkey Solutions
We'll ensure your new technology is ready to go when it arrives to help you save time and money. You can feel confident that your new technology is properly customized, integrated, tested and ready to deploy "out of the box" as soon as it's delivered. We can help with:
Joining client systems to your domain over VPN
Custom BIOS and firmware upgrades
Data capture for pre-staging on your network
Custom inserts with clear instructions for users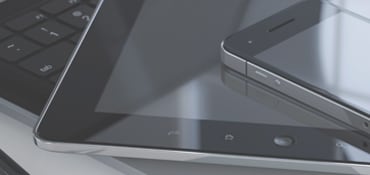 IT Asset Management
Keeping track of your IT infrastructure can be difficult, but our customized asset tagging makes it simple. We can label every piece of hardware with a unique asset number, which can be easily tracked online in your Account Center. This not only standardizes your physical inventory, but also enhances tracking capabilities, along with reducing the possibility of theft or loss. We offer:
Custom asset tagging based on your current system or one we help you devise
Enhanced barcode tracking for easy inventory management
Custom engraving and laser etching for laptops, tablets and more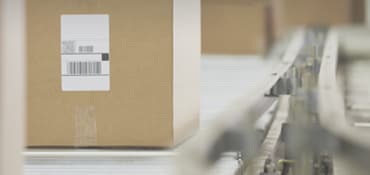 Custom Packaging and Simplified Distribution
With our custom packaging and distribution services, you can eliminate the clutter of extra boxes and receive your new IT equipment packaged, labeled and consolidated for ease of delivery at your dock. We can simplify delivery with: 
Palletization: Allows you to receive your entire order in one shipment
Kitting: We'll bundle your items together and ship kitted boxes to multiple destinations
Labeling: We'll label packages with vital information for easy routing and tracking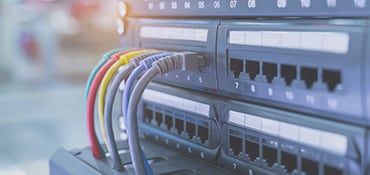 Remote Configuration Services
CDW's highly skilled and certified engineers can remotely deploy multivendor firewall, router and switch configurations. We'll configure this hardware from one of our two state-of-the-art Configuration Centers before shipment and complete final settings and hardening after delivery via a secure connection. Services include customized installations for:
HP, Cisco, Dell and Aruba switches
Cisco wireless LAN controllers
Cisco IronPort web and email security
Cisco ASA with FirePOWER® and F5 BIG-IP® LTM configurations
Citrix XenApp®, Xen Desktop® and NetScaler® Gateway™ solutions
FortiGate, SonicWall and Palo Alto appliances
Why CDW for Configuration Services
Increase Efficiency
Not only do configuration services free up your IT staff, they also help you stay on schedule, which can save your organization time and money and increase your return on investment.
Streamline Deployment
Instead of having to configure your new technology yourself before you distribute it, our custom turnkey solutions allow you to ship fully configured systems directly where you need them.
Reduce Risk
Our configuration specialists follow an intensive quality assurance process that reduces the risk of dead-on-arrival equipment and ensures everything is configured just how you want it.
Call us at 800.800.4239 to discuss your custom configuration needs.