In today's technology-focused landscape, exceptional healthcare does not depend on clinicians alone. For healthcare institutions to succeed, you need functional, dependable technology to keep processes running smoothly. Healthcare IT, from mobile devices to telehealth to patient data security, is essential to providing the best care possible. 
Learn more about how to power healthcare organizations and senior care facilities with the technology and agility to thrive in an industry of rapid change. 
Contact CDW to streamline your staff's workflow and improve quality of care. 
Call 800.800.4239
Call to speak with a healthcare technology expert.

Clinical Collaboration Solutions 
In today's healthcare landscape, easy access to patient data and enabling effective communication with treatment staff is critical to successful outcomes. You want to make sure you're eliminating any roadblocks along the way so you can seamlessly communicate with fellow clinicians and patients. Innovations such as remote monitoring tools, telehealth technology and related specialty apps can enhance the patient experience and knowledge, leading to boosted provider productivity and lower healthcare delivery costs.
Modern Healthcare IT Infrastructure
Balancing improvements to the patient experience while staying compliant and reducing readmissions is one of the biggest challenges healthcare institutions now face.  Look to a supportive
IT infrastructure to accomplish this goal. 

---

Smart Healthcare Technology
In order to improve patient satisfaction scores, embrace smart technology across a range of solutions including clinical mobility, remote patient monitoring, patient data management and security. 
---

Next-Gen Healthcare Technology
From HIPAA-compliant smartphone video apps to enterprise-wide HD audio/video collaboration tools, you need a telehealth strategy that can keep pace with your business. Learn more about the latest innovations in healthcare technology and how they can help accomplish
these goals. 
Patient Security
Each day, hospital IT professionals must defend patient data and devices from data breaches, phishing, endpoint attacks and more while maintaining network integrity. HIPAA and HITECH compliance demands a strong network security posture addressing both local and remote patient environments. Put CDW's decades of cybersecurity experience and compliance experts to work protecting your valuable data. 
Patient Data Security
In the digital era, basic data security is now imperative. To ensure you're equipped to protect patients' sensitive information, hospitals and clinics need firewalls, secured endpoint, encryption and two-factor authentication — at a minimum.
---

Patient Physical Security
Firewalls are just the beginning when it comes to security in medical facilities. In order to provide patients with the best care possible, it's also imperative to have a comprehensive physical security system in place. CDW's physical security solutions, such as enhanced video surveillance, prevent incidents before they occur with predictive analytics. IP cameras prevent issues such as drug diversion while RFID scanning allows for identity verification.
Senior Care Technology 
Senior center residents have different needs than patients, and the demand for
continuing care services is growing dramatically. It is essential to make sure
your technology solutions can meet residents' needs. CDW has been a trusted IT
resource across the continuum of care for over 30 years, serving nursing and
memory care facilities, assisted living and independent living communities, as
well as home health agencies and hospices. We can help you configure a
technology solution that meets your facility's exact needs. 
Smart Healthcare Technology for Seniors
To meet the growing demands of tech-savvy seniors and to remain competitive, communities must think strategically about their technology investment. Tablets, wearables and smartphones keep seniors connected to families and friends, while HIPAA-compliant secure messaging apps keep care providers in the loop. 
Technology Solutions for Rural and Community Hospitals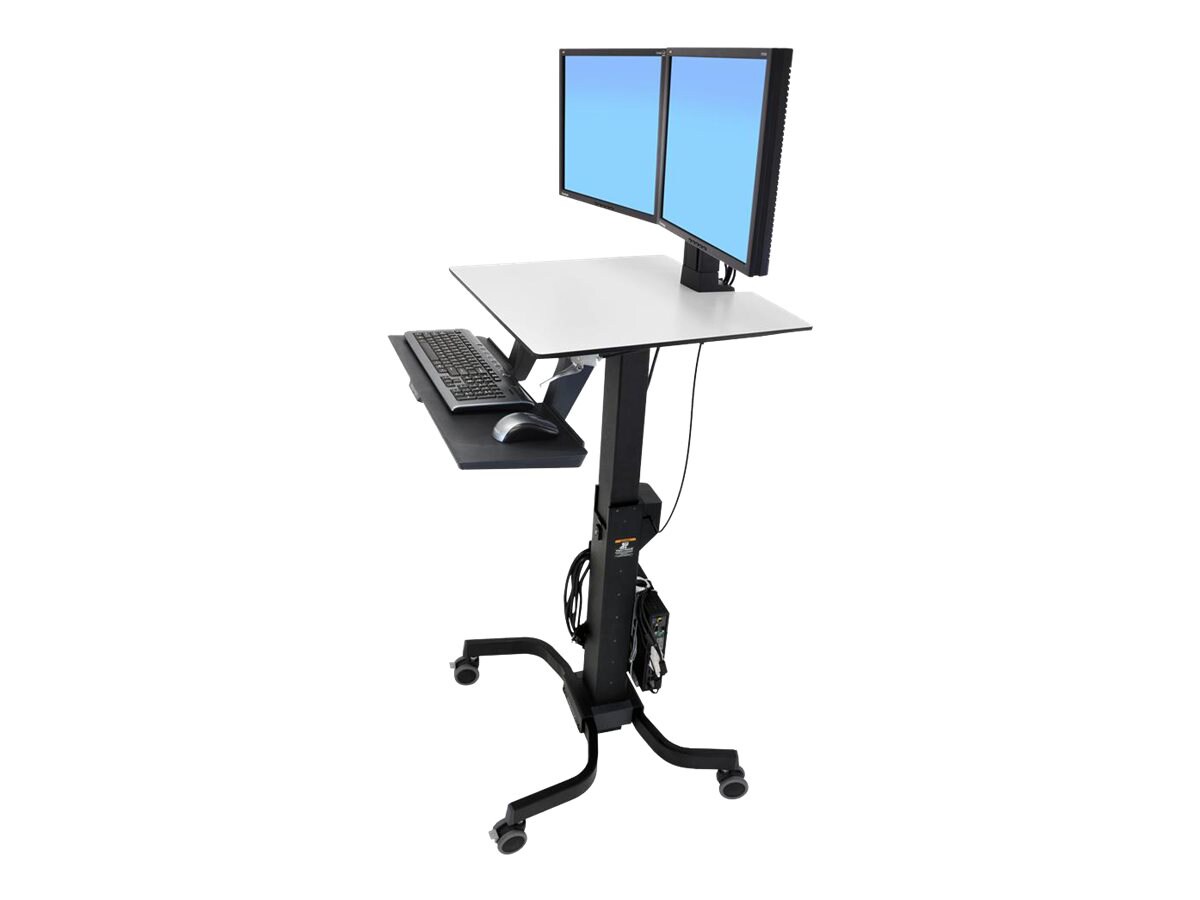 During this unprecedented time, rural and community hospitals may require new and innovative technological approaches to care. In order to ensure that your hospital can provide efficient and agile care when treating patients, consider implementing one of CDW's custom connectivity solutions to meet your needs.

PDF:  Rapid Deploy Connectivity Solutions for Small and Medium Hospitals
We're committed to helping you use technology to achieve resident satisfaction goals, while cost-effectively meeting your care delivery goals. 
Create the best possible experience for
residents with CDW — we get healthcare IT.
Call 800.800.4239
Create the best possible experience for residents with CDW — we get healthcare IT.