In today's rapidly changing and technology-focused landscape, exceptional healthcare does not depend on clinicians alone. For healthcare institutions to succeed, you need functional, dependable technology to meet patients' needs for care and keep processes running smoothly. Healthcare IT, from the rapidly expanding world of virtual care and clinical mobility to patient data security to streamlined vaccine distribution, is essential to providing the best care possible. 
CDW can partner with your organization on the right healthcare IT solutions to meet your needs. 
Contact CDW to streamline your staff's workflow and improve quality of care.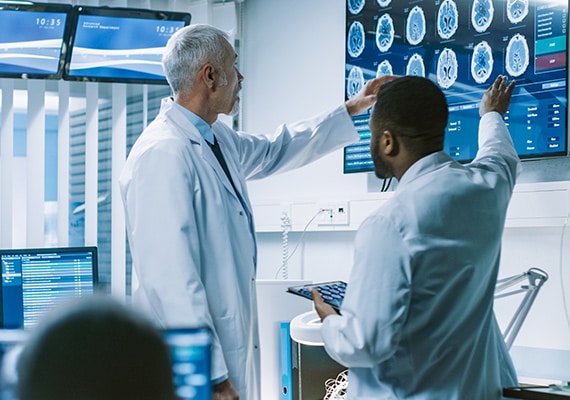 Digital Velocity Infrastructure
In order to ensure your healthcare organization is as operationally efficient as possible and that data is easily accessible and secured, it's important to consider your business's needs when it comes to data centers and hosting. Traditional data centers are being disrupted by software-defined infrastructure and the adoption of cloud and edge computing, as well as colocation and hosting services.
CDW can work with your healthcare organization to improve data center resilience and operational efficiency while containing cost.
Patient demand for virtual care has increased exponentially in the past year, and now healthcare providers need to be prepared as telehealth becomes a new standard option for care. Healthcare organizations should look to invest in secure, compliant, and easy-to-use telehealth technology solutions to make virtual care possible.
CDW has you covered with best-in-class offerings in all aspects of virtual care, including end-to-end solutions. We can develop a virtual care strategy that meet's your organization's requirements, along with the assessments, workshops, and professional services to implement the solutions.
PDF: Optimizing Virtual Care

PDF: Virtual Appointment Technology Considerations
As the aging population grows, the demand for continuing care services is exploding. Skilled Nursing and memory care facilities, assisted living and independent living communities, home health agencies, and hospices should look to transform the experience of aging, improve resident quality of life, and optimize care workflows.
Sustaining a strong foundational IT infrastructure is key to supporting the introduction of emerging technologies that can serve this unique population in today's competitive marketplace. CDW can work with you to develop a senior care technology solution that meets your facility's precise needs.
Use Case: Leverage Smart Technology to Enhance the Assisted Care Experience
PDF: Assisted Living Technology Trends
PDF: Assisted Care Capabilities Brochure
It's more critical than ever for healthcare organizations to focus on optimizing clinical workflows, improve health outcomes, and elevate the patient experience. Digital transformation is essential to achieving timelier diagnosis and treatment across the continuum of care.
Mobile technology can help support clinicians on the go and promote patient safety, decrease medical errors, and strengthen interactions between patients and healthcare providers.
Use Case: Use Clinical Mobility Solutions to Streamline Healthcare Communications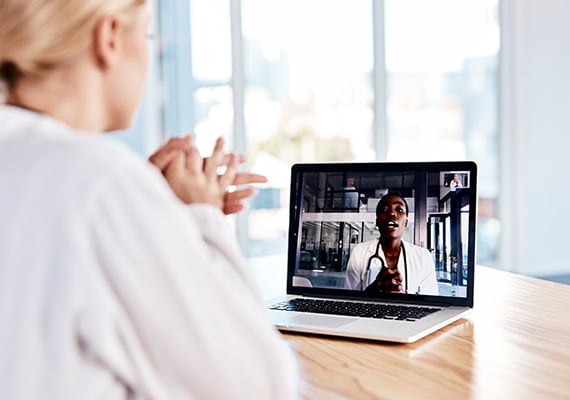 Technology Solutions for Rural and Community Hospitals
Meet increasing patient demand, increase quality of care and optimize costs.
Contact your account manager, or give us a call.