Solving IT Challenges for Senior Care
Many senior living communities have technology infrastructure that's outdated — and in today's critical environment, those limitations can no longer be ignored. CDW can help build an infrastructure that keeps seniors connected, safe and healthy.
 Technology is proving essential now to maintain effective care collaboration, ensure safety and security and, ultimately, protect quality of life for senior care residents and patients. Telehealth and remote monitoring technologies were already being explored and introduced as part of an effort toward greater innovation. Now, with stay-at-home orders increasing social isolation among older adults, enhanced safety measures and video chat are a must-have moving forward.
Contact your account manager, or give us a call.
Building a Solid Technology Foundation
Whichever older adult living or post-acute care options your organization provides, CDW Healthcare works with you to build a robust and flexible technology foundation designed to grow with your organization. We also help you select, implement and support the applications and innovative solutions that boost resident satisfaction, caregiver efficiency and quality of care – and ensure your ability to thrive, both now and in the future as emerging technologies such as virtual reality play a bigger role in senior care.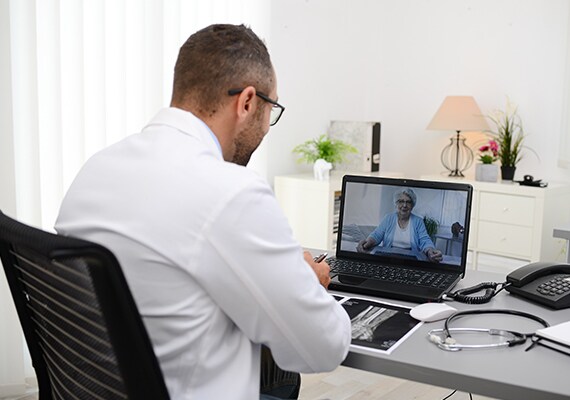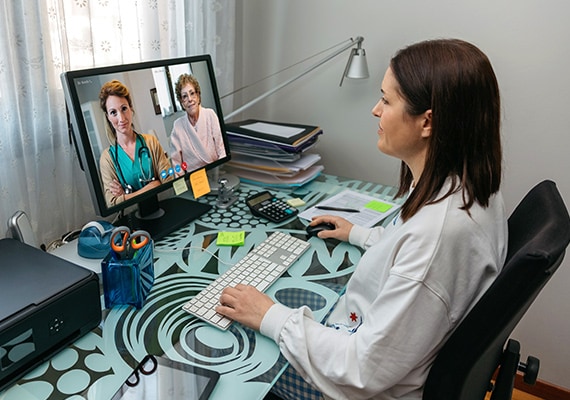 In an effort to control the spread of infection, telehealth solutions have become far more widespread — and payment models have adapted to support this boom. But what does a home health care provider need to do to build its telehealth program? There are various technologies needed to support the wave of demand for virtual care, from remote monitoring to smart home technology. 
Meet increasing patient demand, increase quality of care and optimize costs.
Contact your account manager, or give us a call.