With tight budgets, evolving executive orders and policies, and cumbersome procurement processes — coupled with a retiring workforce and cross-agency reform — modernizing federal IT can be a major undertaking. Partner with CDW•G and accomplish your mission-critical goals.
 
Whether you need to assess and mitigate cybersecurity risk, migrate legacy systems to the cloud, enable a mobile workforce or enhance citizen services, CDW•G can help with all your federal IT needs. 
Contact us now to orchestrate a secure solution customized to your agency's needs.

Call 800.808.4239
Contact us now to orchestrate a secure solution customized to your agency's needs.
CDW•G — Your Federal IT Solutions Integrator

We can help you procure, deploy and manage your IT while protecting your agency's IT systems and purchases through our secure supply chain. CDW•G is a Trusted CSfC IT solutions integrator providing end-to-end support for hardware, software and services. 

Secure IT Supply Chain

There is a lot at risk when making IT purchases, which is why CDW•G provides a higher level of secure supply chain. As a holder of the ISO 28000 certification, CDW•G is a dependable provider of IT products and solutions. By purchasing with us, you'll gain a new level of confidence in an uncertain world.

---
ISO Certifications

CDW•G has several ISO certifications, including:
---
Federal Contracts
CDW•G is a hardware and software contract holder for dozens of procurement vehicles.
General Services Administration (GSA)

NASA Solutions for Enterprise-Wide Procurement (SEWP V)

U.S. Army Information Technology Enterprise Solutions — 3 Hardware (ITES-3H)

NIH Chief Information Officer — Commodities and Solutions (CIO-CS)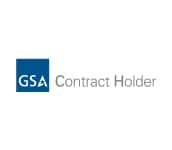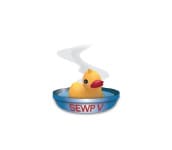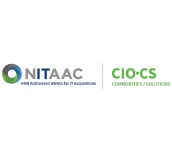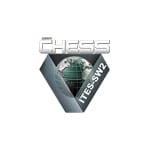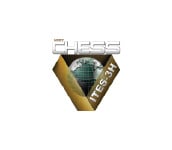 Federal IT Modernization
Federal IT modernization accelerates with initiatives such as FITARA and the associated Data Center Optimization Initiative (DCOI), which together ensure accountability for agency data center consolidation and optimization. Additionally, FedRAMP facilitates the move from legacy IT to secure, cloud-based IT. CDW•G is cognizant of these initiatives and prepared to serve your mission.

Federal Data Center Solutions

CDW•G helps civilian and federal agencies assess, design, deploy and manage data center and network infrastructure.  Elevate your cloud operations with a hybrid cloud or multicloud solution to lower costs, bolster cybersecurity and deliver effective, mission-enabling solutions.
---
Federal Workforce Mobility Solutions
Partnering with the tech industry's best, CDW•G offers a number of mobility and collaboration solutions to maximize worker productivity and minimize risk, including Platform as a Service (PaaS), Application as a Service (AaaS) and remote/secure access from partners such as Microsoft and RSA.
---
Emerging Tech
CDW•G can help you deploy cybersecurity tech, including security architecture like the Multiple Independent Levels of Security/Safety (MILS) VDI or machine learning security solutions.
CDW•G Supports Our Nation's Veterans
CDW•G supports military veterans and active-duty service members and their families through community outreach and ongoing recruiting, training and support initiatives.
Complete your mission with CDW•G's support every step of the way — we get federal IT.
Call 800.808.4239
Complete your mission with CDW•G's support every step of the way — we get federal IT.