Mobility Management, Collaboration & Security
Your mobile workforce spans multiple device platforms and operating systems, all demanding access to company data at any time from any location. You need workspace collaboration solutions that are robust, scalable and able to balance employee satisfaction and data security.
Our Enterprise Mobility Management (EMM) and workspace collaboration solutions can help you manage and secure your mobile environment across multiple devices and platforms.
Ready to request a Collaboration Workshop?

Call 800.800.4239
Speak to an expert to get your free Collaboration Workshop and get started on a custom solution.
Mobility Management Trends

Modern Collaboration: A Future-Ready Infrastructure
Delivering a comprehensive Workplace as a Service platform from the cloud simplifies mobility, maximizes productivity and boosts security.

4 Ways That Managed Services Simplify Collaboration
Learn how a managed services provider can unify visibility, management and support for disparate collaboration solutions.

3 Considerations for Supporting Multiple Collaboration Platforms
To simplify workflows and unify communications, organizations that operate more than one collaboration suite must integrate them effectively.
Our Mobility Management and Security Services

We provide a full range of proven mobile device management and collaboration tools as well as end-to-end security from the industry's leading providers. We help you simplify mobility management and mitigate risks, so you can spend less time on tasks and more time on projects.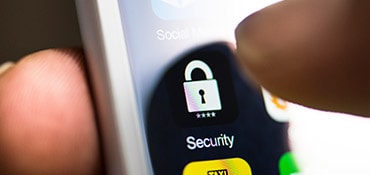 Enterprise Mobility Management (EMM)
EMM takes the burden of day-to-day mobile management off IT's hands and empowers workers with uninterrupted access to the tools they need. Our mobility management and security services include: mobile device management, mobile application management, mobile content management, custom app stores and mobile device policy definition.
End-to-End Security

With more than 15 years of experience with security solutions, our mobility and security teams work together to provide risk mitigation advice, including network and mobile security, data loss prevention and advanced threat protection technologies.

Streamlined Productivity

Our custom solutions give you device management, app store and sign-on options, as well as the option to grant users access to legacy applications without the cost of mobile app development.

Simple Payments and Cost Controls
With Mobile Expense Management, you can automate the tedious review, approval and payment process. You can also get insight into cost-saving opportunities and alerts about compliance issues.

Industry-Leading Partnerships
We work with the industry's leading brands, giving you unmatched choice and expertise in selecting the best mobility management, collaboration and security solutions.

Ready to request a free Collaboration Workshop?
Contact your account manager, or give us a call.
800.800.4239    
Is your organization ready to request a free collaboration?